Our Veterinarians
The Animal Crackers Veterinary Hospital team of skilled veterinarians welcomes you to our practice. We are proudly serving the West Jordan area. At Animal Crackers Veterinary Hospital, it is our daily privilege to provide quality vet care to your cherished pet, with compassion and competence. We hope to ensure a positive impact on our patients, pet owners and the local community.
Dr. Ross Anderson
Dr. Ross Anderson received his Bachelor of Science degree in Animal Science and his Doctor of Veterinary Medicine degree from Colorado State University. Prior to joining Animal Crackers Veterinary Hospital Dr. Anderson spent twenty years as the Hogle Zoo Veterinary, sixteen years managing a small animal and exotic practice . Dr. Anderson spends his free time living the dream on a gentleman's farm while creating a unique and eclectic home with his wife of 46 years, writing poetry, collecting almost everything and generally being a kid once again.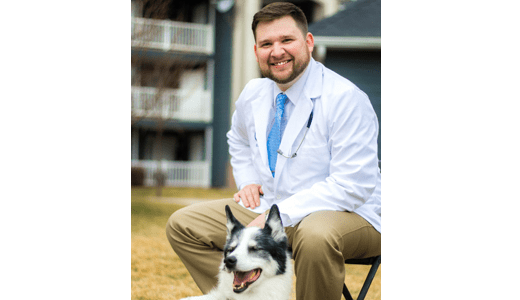 Dr. Adam Handy
Dr. Handy was born and raised in Louisiana where he obtained a bachelors degree in animal science followed by his doctorate of veterinary medicine at Louisiana State University. After practicing in Louisiana for a couple of years, he accepted a position as a mixed animal veterinarian in central Utah. He now resides in Salt Lake City and serves as associate veterinarian at Animal Crackers Veterinary Hospital. While he enjoys many different aspects of the profession, he has a particular interest in both preventative and internal medicine. It was in Utah that he met his lovely wife, Melinda. They now have a son named Adan and are looking forward to meeting another baby on the way. When not working in the office, Dr. Handy enjoys quiet times with his family, studying Biblical theology and apologetics, and shooting at the gun range.
Dr. Brent Palfreyman
Dr. Brent Palfreyman graduated with his Bachelor of Science in Zoology from Brigham Young University and earned his Veterinary degree from Colorado State University. He began his early practice in Palm Desert and Chino, California treating small animals, horses, and dairy cattle. He then moved back to Utah and opened Animal Crackers in West Jordan and has been here every since. When he is not working he enjoys fishing, golfing or relaxing at home with a good movie.
Dr. Blumberg
Dr. Blumberg was born and raised in sunny south Florida. Although a lifetime animal lover, he first followed in his father's footsteps by receiving a bachelor's degree in mechanical engineering from the University of Michigan. He quickly realized that this was not his dream profession so after only a year in the field he moved home, took a job as a technician, met his beautiful wife, Liz, and completed the pre-requisites needed for veterinary school. He was quickly accepted to Virginia-Maryland College of Veterinary Medicine where he received his doctorate of veterinary medicine 4 years later. Upon graduation, his wife and he were looking for a change of scenery, and having both grown up skiing and hiking, decided to start a new adventure in Salt Lake City. While specializing in radiation oncology, internal medicine, or neurology seemed appealing, the broad scope offered by general practice is exciting and rarely gives way to a boring day. While not at the hospital, Dr. Blumberg enjoys seeing live music, hiking, skiing, traveling, and playing with his 4 dogs and 3 cats.
Dr. Kelly Huston
Bio coming soon!